Wat is het STAP-budget?
Werkenden en werkzoekenden kunnen vanaf 1 maart 2022 een
STAP-budget
van maximaal €1.000 euro aanvragen voor scholing en ontwikkeling.
Mensen kunnen deze subsidie gebruiken voor het volgen van een training, cursus of opleiding om zo goed inzetbaar te blijven op de arbeidsmarkt.
De subsidie heet STAP, dit staat voor Stimulering Arbeidsmarkt Positie.
Kan ik ook het STAP-budget krijgen?
Woon je in Nederland en heb je een BSN-nummer? Dan is de kans groot dat dit kan! Dit zijn de criteria waar je aan moet voldoen:
Jij of je partner is een EU-burger

Je bent tussen de 18 en 67 jaar

Sinds maart 2020 min. 6 maanden inkomen
Hoe vraag ik het STAP budget aan?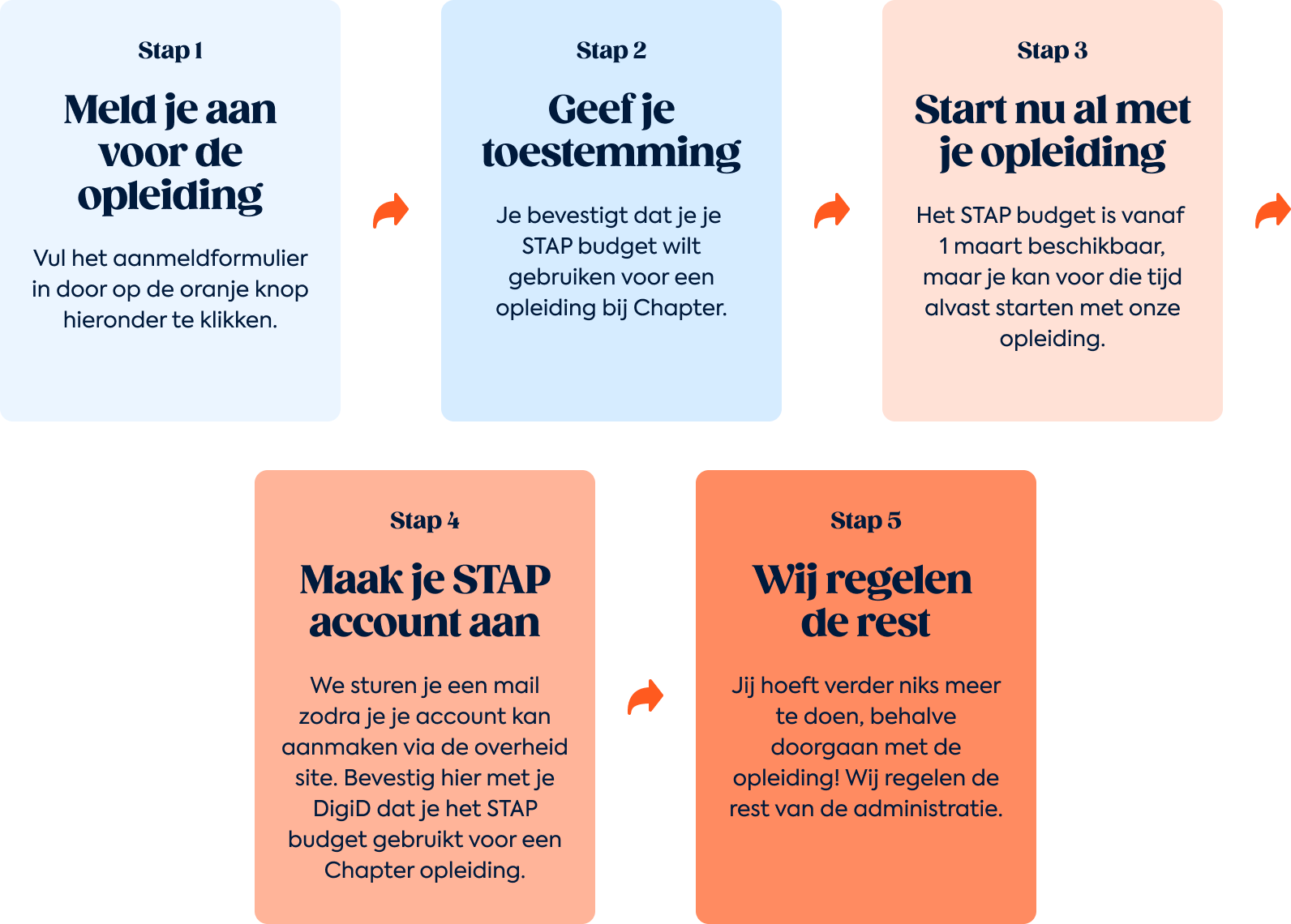 Kies je opleiding en betaal met je STAP-budget
Helpende Zorg
& Welzijn
Betaal met je STAP-budget
€ 1.100 € 100
Zonnepanelen
Installateur
Betaal met je STAP-budget
€ 1.100 € 100